With remote-monitoring solutions for construction projects in high demand, especially now with the challenges of the COVID-19 pandemic, some construction companies are turning to consumer-grade cameras for use on projects as a quick solution.
Although consumer-grade cameras (such as game cameras, action cams, and doorbell cameras) may save you money initially, it's important to understand exactly what you're getting and what you can expect from these cameras so you aren't disappointed when the results aren't what you had in mind.
Let's take a closer look at some of the drawbacks of using consumer-grade cameras on construction projects and why they may not be worth it in the long-run…
Durability and Image Quality
First, let's start with the most important aspects of a remote-monitoring or construction camera solution: durability and image quality.
Consumer-grade cameras are designed for personal or home-based applications (like keeping an eye on the house, catching footage while kayaking or rock climbing, etc.). They're not designed for industrial or commercial applications like remotely monitoring a months- or years-long construction project.
Many consumer-grade cameras are unable to hold up to the extreme temperature and weather conditions experienced on construction sites across the U.S.
Think about the 2018/2019 Polar Vortex where temperatures reached as low as -56F. Would a consumer-grade camera have survived that kind of bitter cold? Is it worth risking the loss of hours, days, or even weeks of images of your project if a consumer-grade solution fails in the middle of winter?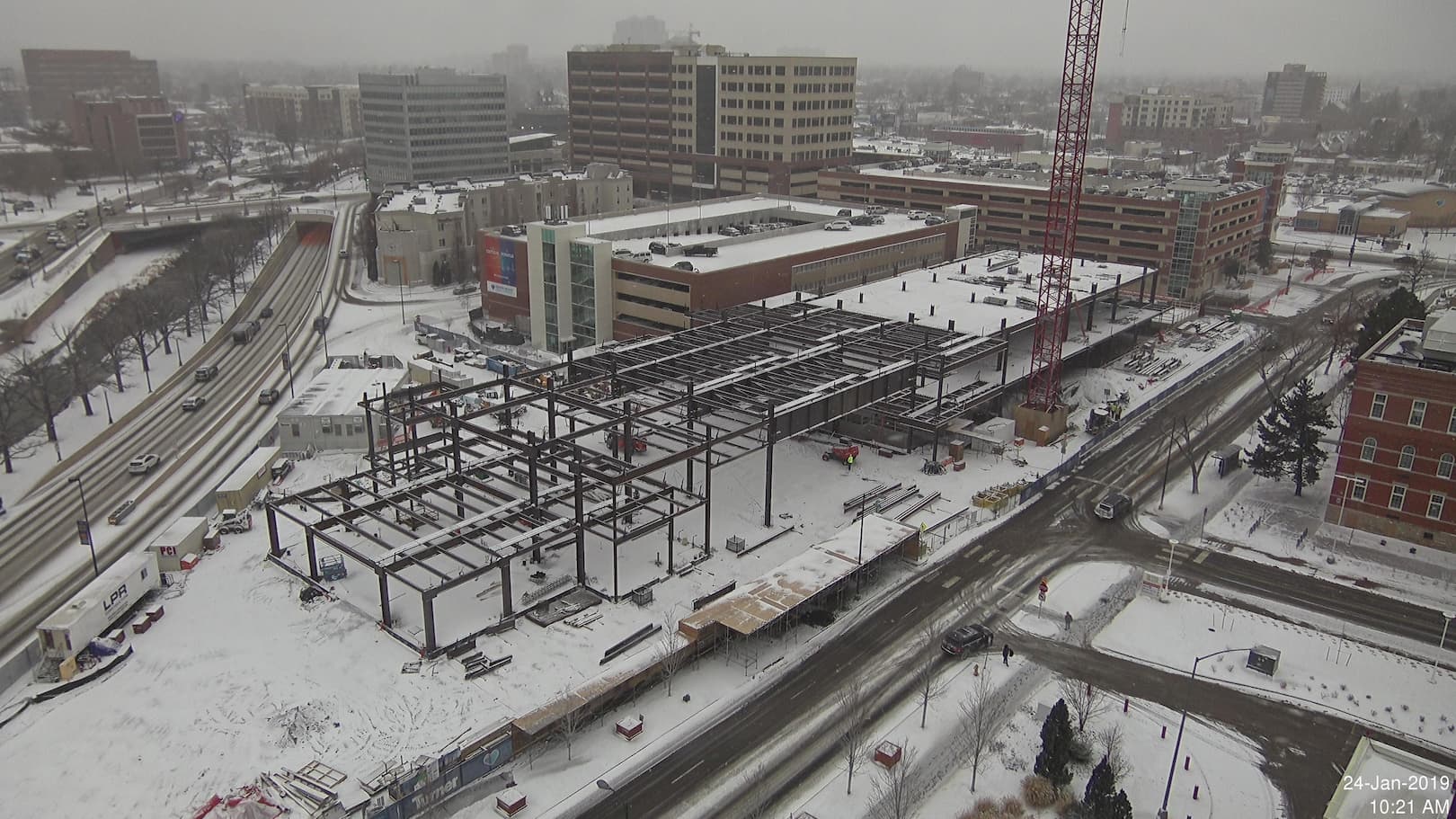 Image captured by an iBEAM Construction Camera during the frigid 2018/2019 Polar Vortex.
Consumer-grade cameras are inexpensive because they use inexpensive lenses, compromising image quality. You will notice the quality difference even with a "4K" or "HD" consumer-grade camera — the depth of field, low-light capability, contrast, and clarity can't match a professional-quality camera. If an accident occurs on a job site or images/video needs to be recovered for an insurance claim, a consumer-grade solution may not catch the detail that's needed to settle a claim quickly and easily.
Access and Features
A remote-monitoring solution is so much more than just a camera. The ability to easily access and work with your photos and movies are crucial parts of the solution. Think about what camera features are important to you before you decide a consumer-grade camera is "good enough" for your project. This will ensure you get exactly what you want when you want it. Things to consider include:
Is quick access to live-streaming HD video important for your project/managers/teams?
Is having organized and searchable image albums important?
Is the ability to easily create unlimited on-demand, 4K time-lapse movies important?
Will a wide-angle lens or user-controlled pan-tilt-zoom camera functions be needed to help capture all of your job site?
Maintenance
Next up — maintenance.
Consumer-grade cameras typically require more hands-on involvement than you might initially expect. Some important maintenance-related items to consider in regards to consumer-grade cameras are:
How long is the camera battery going to last from a full charge?

And once the battery is depleted, who on your team will be in charge of replacing and charging batteries?

How large is the memory capacity?

And once the memory capacity has been reached, who will be in charge of replacing memory cards, as well as uploading full memory cards to a local network for everyone at the office to have access to?
On the same token, who will filter through hundreds (if not thousands) of images to find exactly what you're looking for?
Both of the above instances require an individual from your team to take on responsibilities above and beyond their normal duties in order to keep a consumer-grade camera functioning on the job site.
On the other hand, professional-grade construction cameras provide a mount-it and forget-it solution. With continuous power supplied via 120V AC power (or an alternative power source like solar panels) AND all of the captured images/video automatically uploaded to your password-protected camera webpage(s), you won't have to worry about swapping out depleted batteries or full memory cards.
Security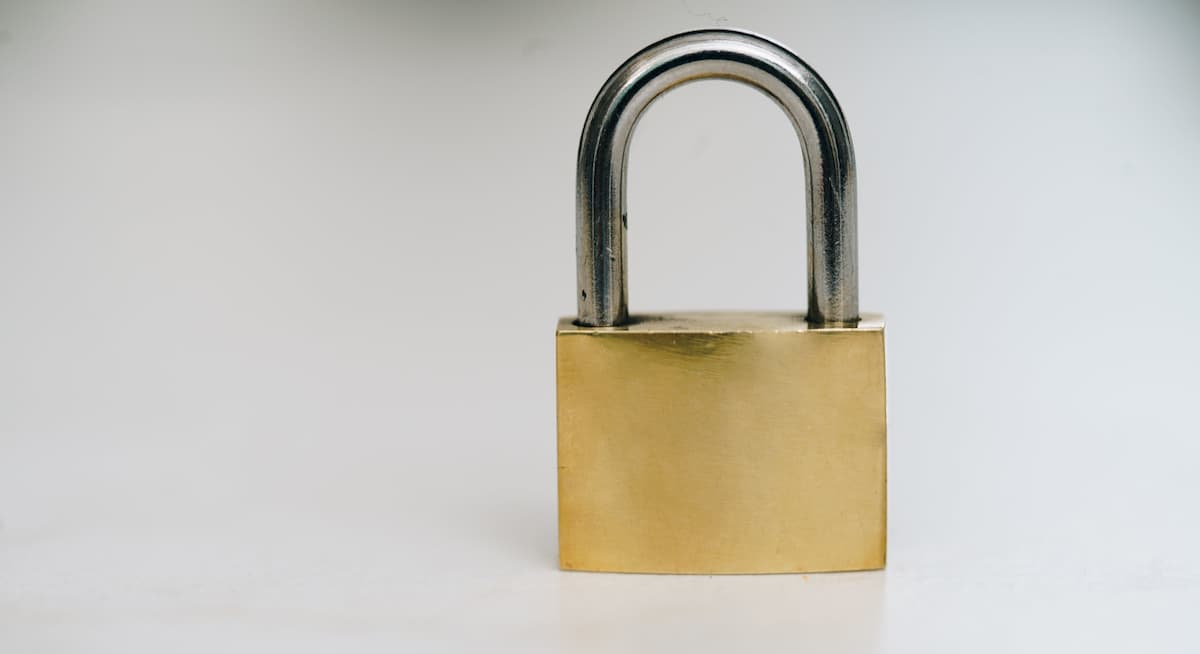 Finally, and this may not be an immediate concern when looking for a camera solution but it certainly demands attention, let's talk about security.
Consumer-grade cameras have been targets of online thieves, trolls, and scammers. Remember the Ring hack back in December 2019?
Professional-grade construction camera solutions provide password-protected logins, HTTPS secure online image and video archives, and U.S.-based support teams, should assistance be needed. All of these features help to provide a more secure user-experience for construction professionals both in the field and in the office.
Get Help From the Construction Camera Experts
And remember, our team is always here to help. So if you have questions about how iBEAM construction camera solutions can help your next project succeed, don't hesitate to reach out by email or phone 800.403.0688.
Until next time, keep what's really important in focus.
Vicki Robertson
Vice President
iBEAM Construction Cameras

Doing the right thing, for every client, every time.