Can you believe World of Concrete 2019 is almost here?
With only days left until the big show, construction professionals from throughout the United States and around the world are preparing for the event, which will be chock full of new exhibitors (iBEAM included), educational tracks, hands-on learning, and of course, FUN!
As a new exhibitor for the 2019 event, our iBEAM Construction Camera team can't wait to touch down in Las Vegas and get to the event center. We're avidly looking forward to attending some of the 180+ education offerings and 70+ new sessions, as well as hearing from the 135+ industry speakers. Plus, we can't wait to talk shop with you and learn about the projects you're excited for in 2019!
You will find us in booth N2120.
With so much to do over a short period of time, here's what our team is looking forward to most while in Vegas for the WOC event:
SPEC MIX BRICKLAYER 500 World Championship
It's become known as the Super Bowl of Masonry, and for a good reason. With over $120,000 in cash and prizes on the line, 28 teams of bricklayers and mason tenders from around the world will battle it out to become the 2019 champion!
We can't wait to watch the bricklayer competition in all its glory and see which team will walk away with the grand prize of a 2019 Ford F-250 4x4 truck.
Talk about a great opportunity to make a time-lapse movie...
John Deere Operator Challenge
Up next on our must-see list while in Las Vegas for the World of Concrete is the John Deere Operator Challenge.
Now in its 16th year, the John Deere Operator Challenge pushes operators to complete a varied list of tasks within a given amount of time. The current challenge consists of backhoes, excavators, skid steers and loaders. Points are awarded for completed challenges and taken away for penalties.
A few examples of challenges at this year's event include:
Scooping balls off of cones with backhoes and/or excavators
Dipping balls into buckets with backhoes and/or excavators
Completing a serpentine track with four-wheel loaders and/or skid steers
And the best part about the John Deere Operator Challenge? As an attendee you can put your skills to the test and compete in the challenges throughout the show! Do you think you have what it takes to win it all?
We can't wait to see who brings their A game this year!
Hoover Dam and Bypass Bridge Tour
Video credit: Youtube
What trip to Vegas would be complete without stopping at the Hoover Dam and enjoying the Dam tour?
This year, the World of Concrete's Editor at Large, Rick Yelton, will lead the tour to two of the world's most famous concrete structures - the Hoover Dam and the Pat Tillman Memorial Bridge (the largest concrete arch bridge in the US).
Enjoy behind-the-scenes information about the iconic structures, as well as a presentation that will explain the engineering challenges and concrete mix designs that went into completing these two incredible structures.
It sounds like a great Dam day!
Meeting You and Your Team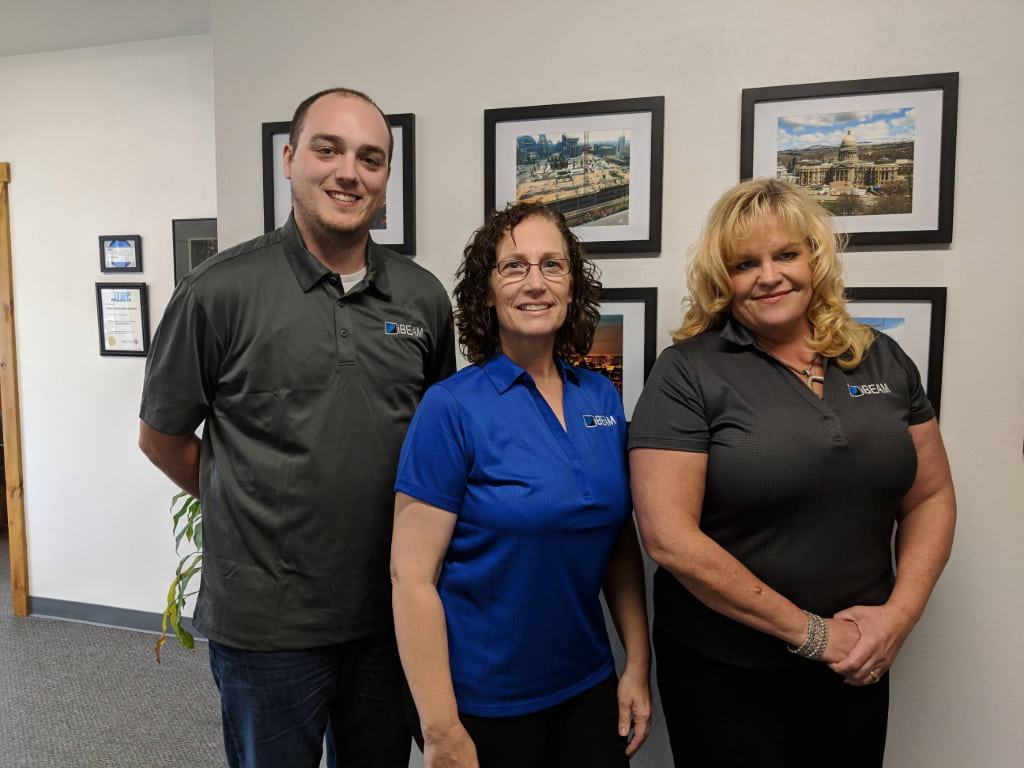 To be quite honest, this is what we're looking forward to most.
We're looking forward to reconnecting with current and former clients, as well as meeting new friends and forging new business relationships along the way.
We have a simple philosophy here at iBEAM, and that's to do the right thing, for every client, every time. It's a simple philosophy that has helped us create lifelong friendships and relationships over the years.
So make sure to stop by booth N2120 while you're at the World of Concrete and say hello to our friendly team of camera specialists! We'll have some cool swag to giveaway, as well as some INCREDIBLE event exclusives, so don't miss out.
On behalf of everyone here at iBEAM Construction Cameras, we look forward to meeting you in Las Vegas!
Vicki Robertson
Vice President
iBEAM Construction Cameras

Doing the right thing, for every client, every time.